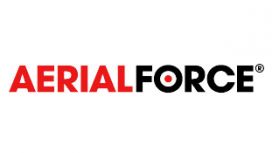 Aerialforce are experts in all types of digital TV aerial and satellite dish installations, repairs and services. Our fully qualified local engineers also specialise in tackling difficult jobs, and always deliver a successful outcome. We offer a same day digital TV aerial and satellite dish installation and repair service, and work hard to ensure our customers are fully satisfied with every aspect of our work - however big or small the job.
Reviews and Ratings
Adrian Robbins - davey, Exeter, Devon
I called on Thursday for a "guaranteed next day call out" and nobody turned up and I had to chase it up they didn't have the courtesy to notify me had to find that out myself then it was rescheduled for the following Monday yet again no one came out again had to make all the calls to chase it up as nobody had the common decency to notify me I was asked about "tomorrow". Tuesday at this point I'd lost a days wages so I asked for a discount I was offered after all the above 20% off of £159.99 so about £31 and taking another day off work losing about 180 pounds of wages which I told then they offer 20% off. DO NOT USE THIS COMPANY UNLESS YOU HAVE A HOLIDAY BOOKED because you'll be left waiting in the dark every day.